"We need diversity at every level to effect change"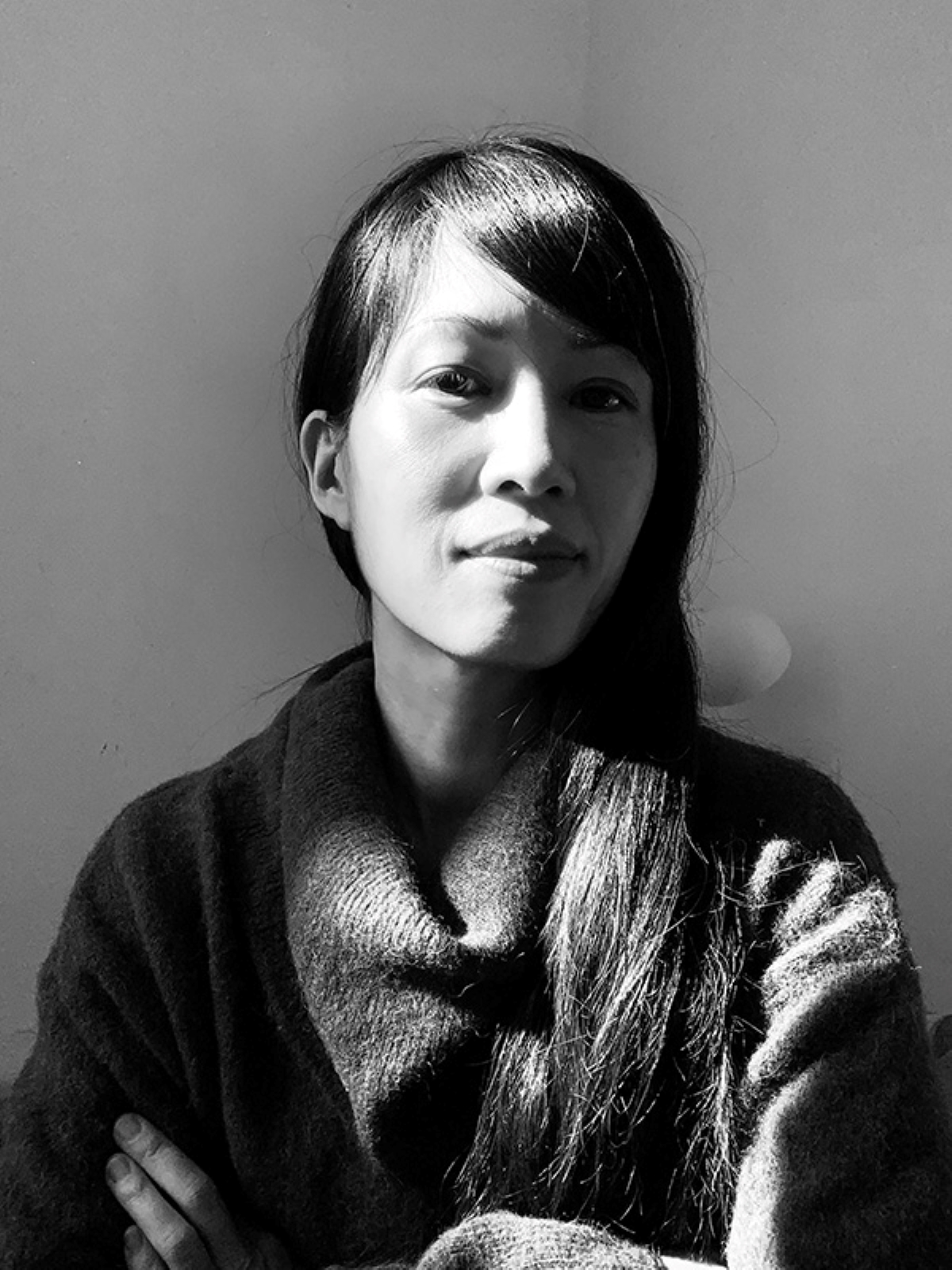 Principal at Stella Lee Projects and our Board of Trustees member Stella Lee shares her story of becoming an architect and founding her own studio Bureau V (where she worked as Principal until 2019) in New York City. She also speaks on the difficulties one faces in the industry, what inspired her to move to Berlin and how DIVIA can challenge the status quo to better the situation for women in architecture.
By Veronika Lukashevich
Tell us a little bit about yourself, your upbringing. Do you remember the moment you became interested in architecture?
I was born in NYC to Korean parents who came to the States in the 1970s. My interest in architecture was casual initially, as I was more into drawing and sculpture, but at some point during college I got turned onto architecture and decided to try it out. It was not an easy relationship given the grueling hours of hard work in the studio, but there were moments of magic for me which came out of side jobs in fashion that took me to some incredible spaces. I spent 12 hours in Paul Rudolph's residence at 23 Beekman Place, a month after he had passed away and before its renovation. This was a moment.
You are the founder and former principal of Bureau V in NYC. What inspired you to open your own (a woman-, minority-, and LGBT-owned) architecture studio?
It was an easy choice. After having worked for three different offices, improving the quality of my life by becoming autonomous was a major incentive. I was young, willing to believe that I could "make it" and had partners who I admired, respected, and wanted to work with. I also had financial help from my parents, which I think is very important to note/confess. We kick-started the practice with an LMCC (Lower Manhattan Cultural Council) Residency and began work on installations and performance-based collaborations through our friends in fashion and the arts.
What are some of your favorite projects you worked on and why?
National Sawdust is a concert hall located in Brooklyn, NY which was completed in 2015. I love that I get to see the insides of this project whenever I'm back in NYC and enjoy a new experience through a performance of an artist I've never heard of there. It is literally a space for discovery, is intimate and familiar, and feels a bit like a home away from home for me. As our first major built project, this one will probably be a favorite forever because of the amazing client, the non-profit's unique mission, and the fact that it is unlike any other performance space in NYC.
Today, you live in Germany. How is it different being an architect in Berlin?
The challenges are unique. I have to admit that coming in with 15 years of experience to a new environment in a country where I am not familiar with the building standards, nor am I a native speaker made me realize that this was probably not the best way to jump ship. But I moved here for personal reasons, less so for professional opportunities. I'm still working a lot with Bureau V these days. This move to Berlin was more about prioritizing the quality of my life. My husband is an architect based in Berlin, and between the two of us, we make a comfortable income to support two growing children, go on fun vacations (in this living-with-COVID era), and this is great. NYC was a much tougher environment, financially, and after a lifetime there, being in Berlin was a welcome shift.
"DIVIA's mission to center under-represented practitioners is timely, yet still radical as a Germany-based institution. We need to see these practitioners, hear their stories, and see their work, as visibility is so important."
In 2018, you wrote a me-too-themed Op-ed in the NYT, sharing your experience with sexual misconduct with a famous architect, pointing out how little was being done in the industry to fight it. Have you noticed any changes since then?
Like so many things in architecture, change has been very slow to arrive. There is sexual misconduct at the most egregious level, which is a problem endemic to all workplaces as we learned. Then there is general workplace abuse. What remains a more common poison within the profession which I also touched upon, was the lack of respect for an employee's health and well-being, the lack of compensation offered for hours of overtime work, and the culture of the artistic genius and the atelier system which has been used to justify this cycle of abuse. Some studios offer no compensation for internships, which is legal within a very narrow context that none of these studios are offering. Which means that they are all operating illegally. Academic institutions are the breeding ground for this mentality. There is this stupid argument still being peddled at some schools (as was recently documented) that smaller studios run by artistic geniuses that offer less/no pay offer a more enriching experience compared to a corporate office. First of all, I disagree with this dichotomy as an accurate description of reality, but let's say that some version of this is true. This means that only the independently wealthy will have access to work at these studios that act as gatekeepers to a certain sector of the profession. This means fewer people of diverse racial/class backgrounds will occupy those positions. By creating a barrier to entry along the lines of class and race, and devaluing the employee's time, the profession loses value. Academic institutions and practices need to take a good hard look at their leadership and make some changes.
How can an organization like DIVIA contribute to positive change in the industry?
DIVIA's mission to center under-represented practitioners is timely, yet still radical, as a Germany-based institution. We need to see these practitioners, hear their stories, and see their work, as visibility is so important. Pushing for equitable pay and position at already established practices, regardless of who is heading them, is also key, as we need diversity at every level to effect change. What I find really valuable about DIVIA's mission is that aside from providing funding, we are here to provide community and a platform through which to elevate groups who are historically underserved.
Regarding the past. Re-telling stories of their past is important, as architecture history courses are monopolized by the stories of men and their accomplishments. It could be interesting to team up with other initiatives, such as one which was started by my former professor, Mary McLeod, called Pioneering Women which tells the story of 50 female practitioners and theorists. DIVIA is a great platform from which stories like these can be retold, as this is how history is rebuilt and solidified.