"We as women need to believe in our ability to make a difference in our society."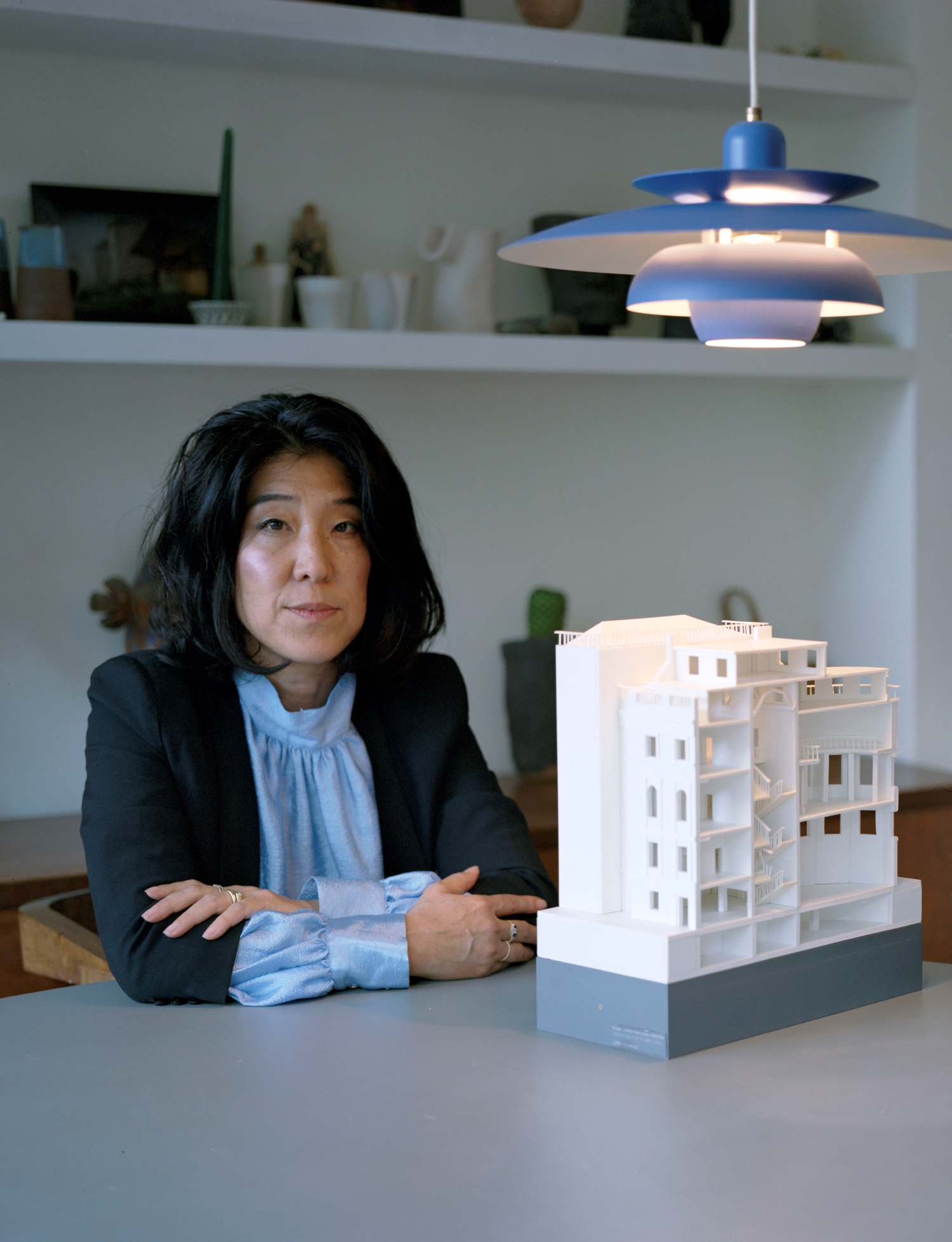 Yuki Sumner is a London-based Japanese architecture and design critic, writer and curator. As a journalist, she has been contributing to various design magazines, journals and newspapers internationally for over 20 years. The co-founder of Sumner+Dean speaks on her beginnings in architectural journalism, the women's ability to think expansively, what she's learned from living abroad and her most memorable moment as a journalist.
By Veronika Lukashevich
What sparked your interest in architecture/architectural theory & history?
I became obsessed with tower blocks in London when I was studying fine art at Central St Martins in the late 90s. Architecture disappeared at night and windows came into focus, lit up like fireworks in the dark sky, each one containing a private story. Perhaps that's the moment my interest in architecture was ignited. Eventually I came to realise that what I was interested in were the invisible forces shaping our cities and buildings. I went on to write about the importance of air in both traditional and modern Japanese architecture for my master's thesis years later.
How did your career begin?
2002 was the year when Japan and Korea hosted the World Cup and new stadia were built all over Japan. My husband Edmund Sumner, who is an architectural photographer, had an idea to document them then approach the media in the UK and sell stories. The Guardian ran a story on them. Then a few other magazines followed. I had a few contacts in the media working as a PR assistant at David Chipperfield Architects. A few more years of reporting on Japanese architecture followed, then I was commissioned to pen a major book on contemporary Japanese architecture, kick-starting my career as a writer in earnest.
New Architecture in Japan, published by Merrell Publishers in 2010, offered an in-depth study of over 100 architectural design projects from Japan. I completed my MA in architectural theory and history at the UCL Bartlett two years later in 2012.
You have wide-ranging skills with expertise in planning, strategy, research, analysis etc. for disciplines of architecture, art and design. You are also Co-Founder/Co-Director of Sumner+Dean. What does that mean exactly, what does a typical day look like for you?
I set up Sumner+Dean with Corinna Dean in 2017. I see our consulting work as an extension of what I do as a journalist, writer and curator. We seek out clients who share our outlook on sustainability in art, architecture and design. Our work at Sumner+Dean is varied, from drafting up press releases to expanding our clients' audience base. We believe that it's healthy for architects and designers to work with people outside of their discipline and step out of their work for a bit. This helps to bring things into focus.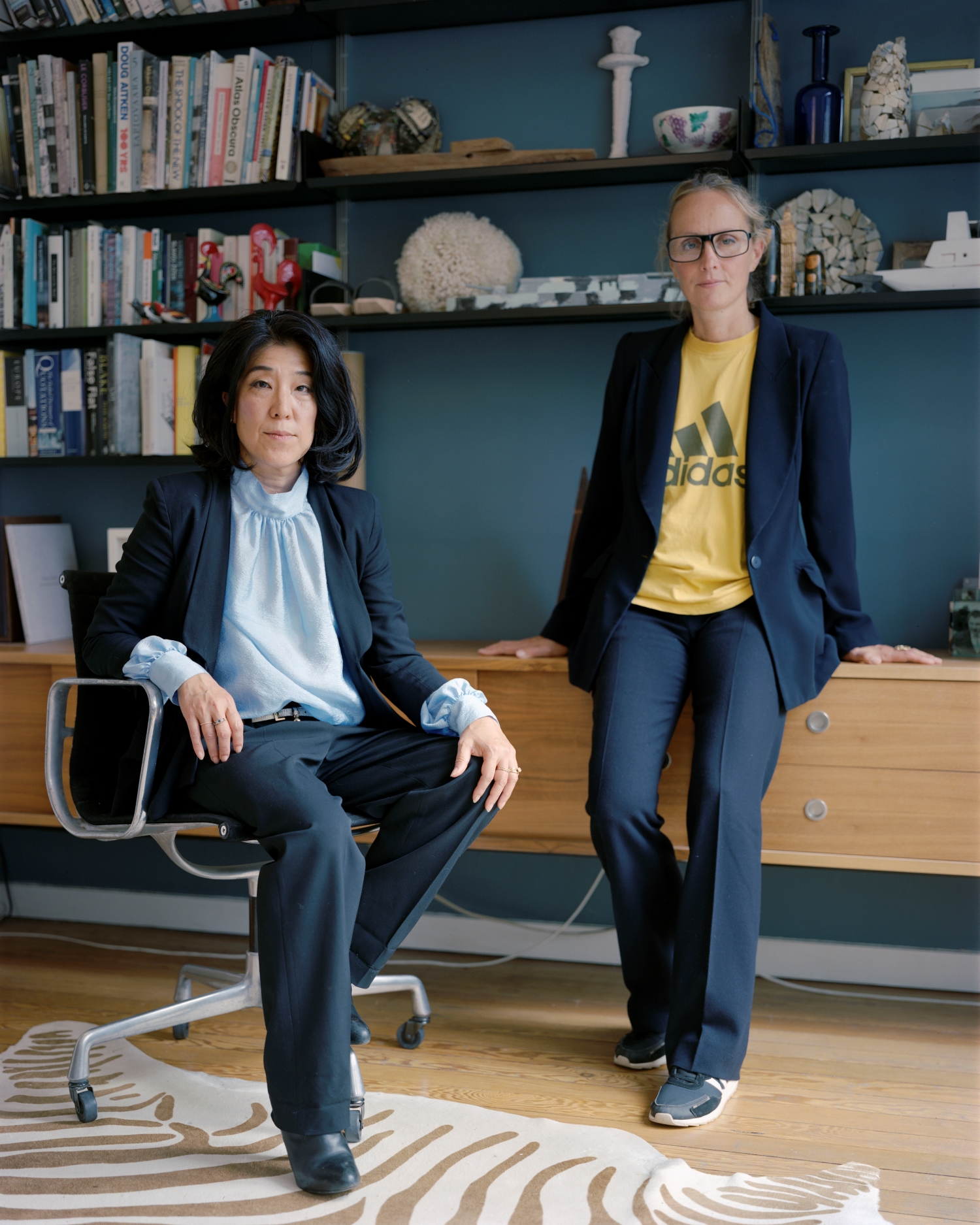 You were born in Japan, lived in the US and are based in the UK since the 1990s. Being influenced by three cultures, what impact does this experience have on your work/your approach? 
Living in different cultures has taught me about the importance of being open-minded. Each of the countries I lived in has taught me something new. Japan has taught me to be sensitive to and mindful of our surroundings. America has taught me to be bold and courageous, to not be afraid to speak up and explore the unknown. UK has taught me to question everything and not take things at face value.
"In my view, women are much better at thinking expansively than men, generally speaking. Yet we don't have the same opportunities as men do. We therefore need to create necessary support networks both locally and globally."
As a journalist, you've interviewed many people and seen various places around the world. Is there a specific story that has made an impact on you/stands out the most?
The most memorable visit I have made as a journalist has to be Tohoku in 2012, exactly a year after the area was hit by tsunami. There were still miles and miles of debris piled high up along the coast. Prominent architects in Japan have gotten together to pool resources, design and construct community centres for displaced people. The centres were called 'Home for All.' Each one was unique. I wrote about them for Architectural Review. Through this assignment, I realised that the most important aspect of architectural discipline is giving people hope.
What advice would you give to an emerging (female) professional aiming to become a writer/consultant in the field of architecture/design? What has your experience as a woman been like in the industry?
Remember that we women bring in different perspectives into the playing field, which is still dominated by men. We can no longer build cities like we used to, so we need to expand our architectural thinking. In my view, women are much better at thinking expansively than men, generally speaking. As outsiders, we can look at the architectural discipline and question the norm. Yet we don't have the same opportunities as men do. We therefore need to create necessary support networks both locally and globally.
I think that sometimes the biggest obstacle for us women is lack of self-belief. We need to learn to rid ourselves of the nonsense that we hear and internalise growing up. We need to believe in our ability to make a difference in our society.
Your motto is "think big, see small" – can you elaborate?
"You can't see the wood for the trees." I am in awe of architects who can think big and see the wood, as it were. Good architects also pay attention to details. I think that this ability to zoom in and zoom out is important to us all. We can't get too bogged down by details. We need to come out of the wood from time to time and breathe in fresh air. You can then get back to the drawing board. Never lose sight of what matters to you, however small.
What future projects are you currently most excited about? 
I am working on a new book, and I am excited about this. I plan to document individuals and communities transforming rural areas of Japan. I am an urbanite through and through and I need to challenge myself to break down my own prejudices. I hope to find new ways of engaging with the world by working on this book. I am grateful for Great Britain Sasakawa Foundation for giving me a grant, enabling me to travel in Japan with my husband and two children this summer.